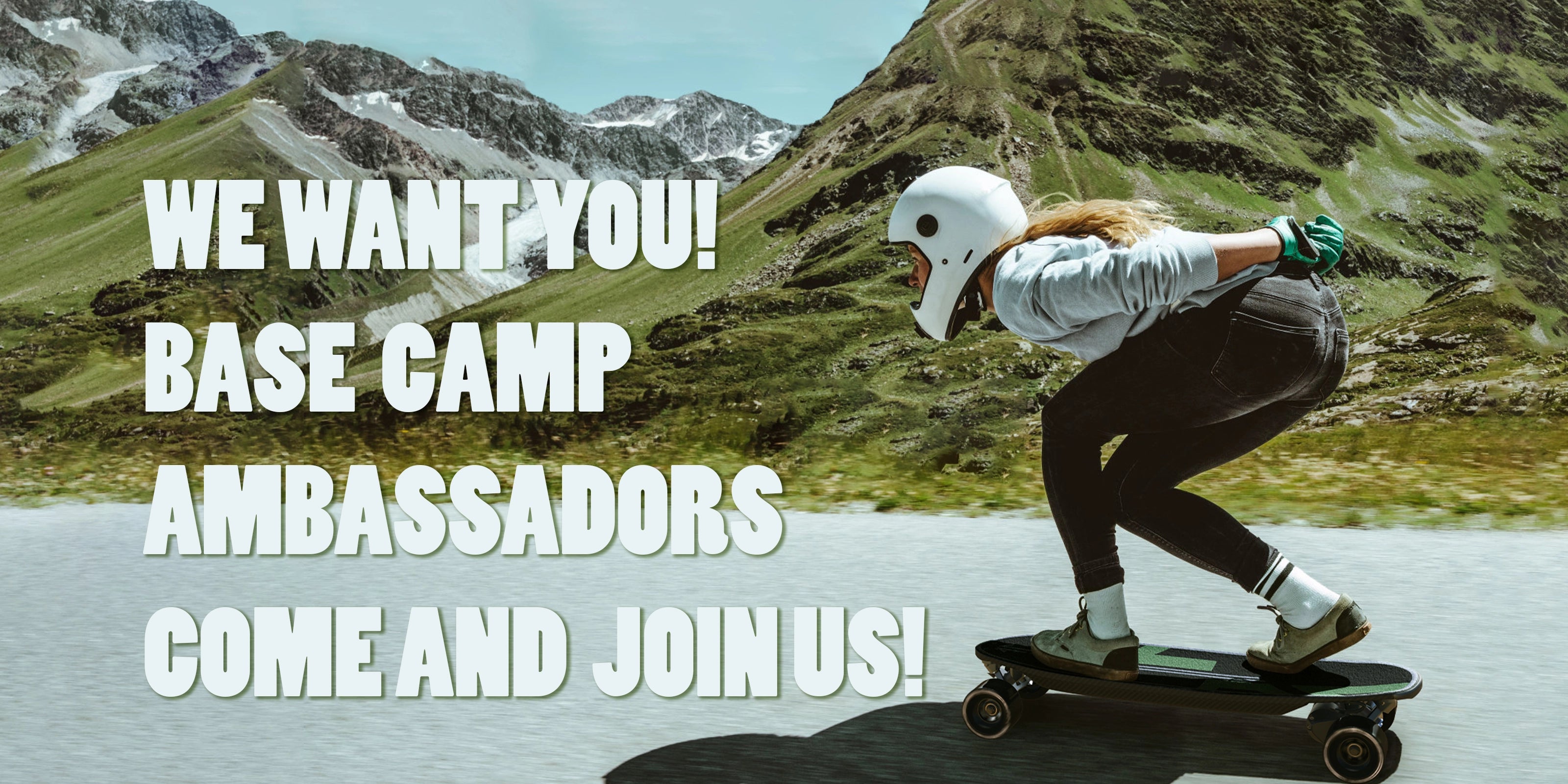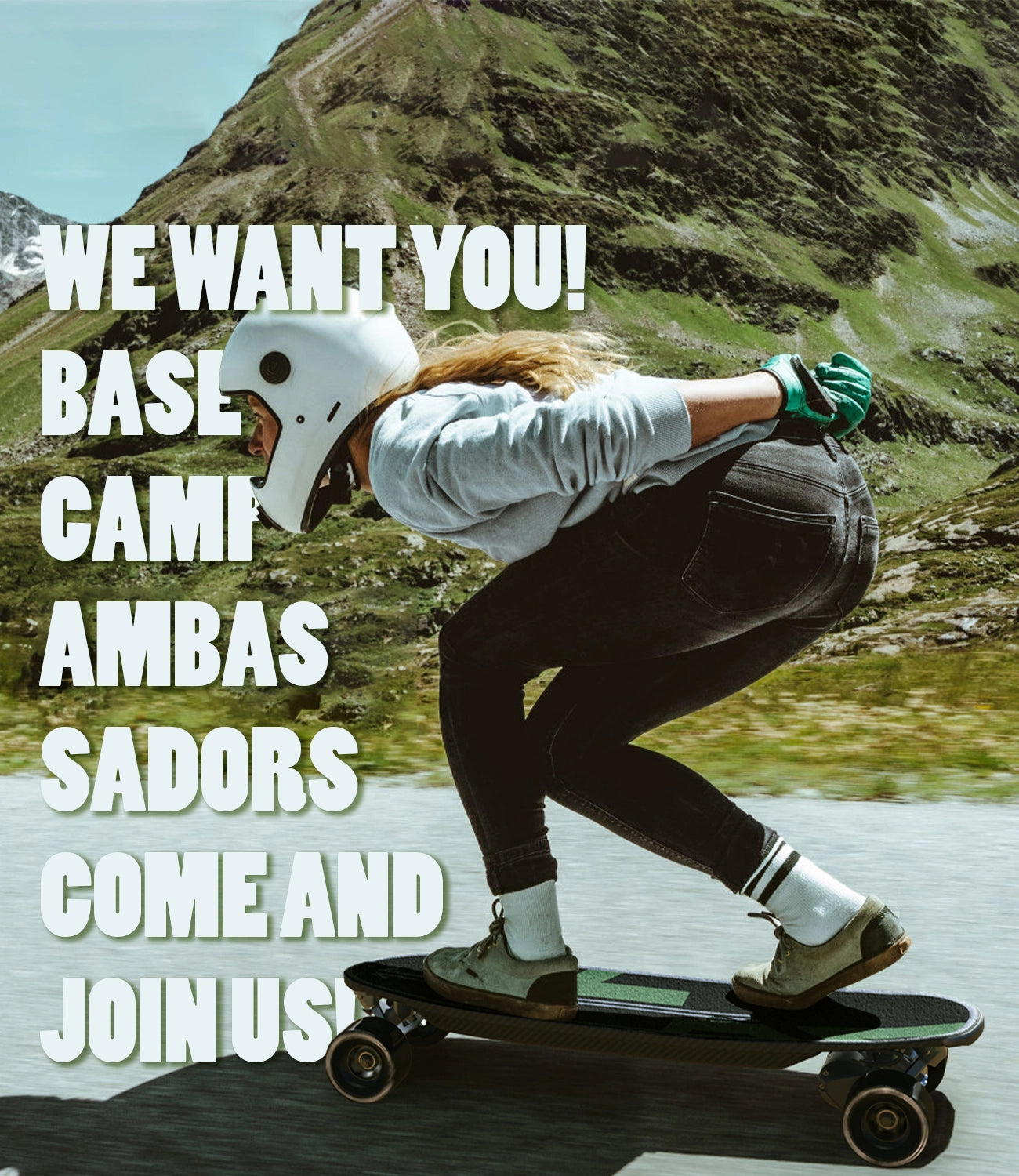 The goal of the ambassador program is to promote an inclusive E-SK8 community while pushing the boundaries of what can be done on an e-board. To accomplish this, we enlist the help of passionate and talented riders who challenge themselves, inspire others, and have a good time. Please Read the Terms and Conditions in Details.
Ambassador Application
We get many requests, so please don't hate us if we have yet to get back to you. We are carefully reviewing every submission.
What do we expect from our ambassadors?
Activity in social media, publication of photos, and short videos of the ride. Not only that, we are open to your suggestions.

Tag @basecampboards on Instagram, Facebook, and YouTube at least 3 feed posts per week, and automatically authorize BASE CAMP to use the material.

What do we offer our ambassadors?
A -30% discount on the GHOST electric board and free technical and service support

Please write briefly about yourself, why you would like to become an ambassador of BASE CAMP, whether you have experience with electric boards, and what unique skills you have that will help you be an ambassador.

We look forward to receiving applications from passionate people who want to work with us to grow the E-SK8 community and promote sustainable mobility.
Shipping time: 1-8 business days

Payment: After your application is approved, you will receive a notification email and a discount code for your purchase. Redeem the code at the website checkout.
You can contact us through our contact page! We will be happy to assist you.