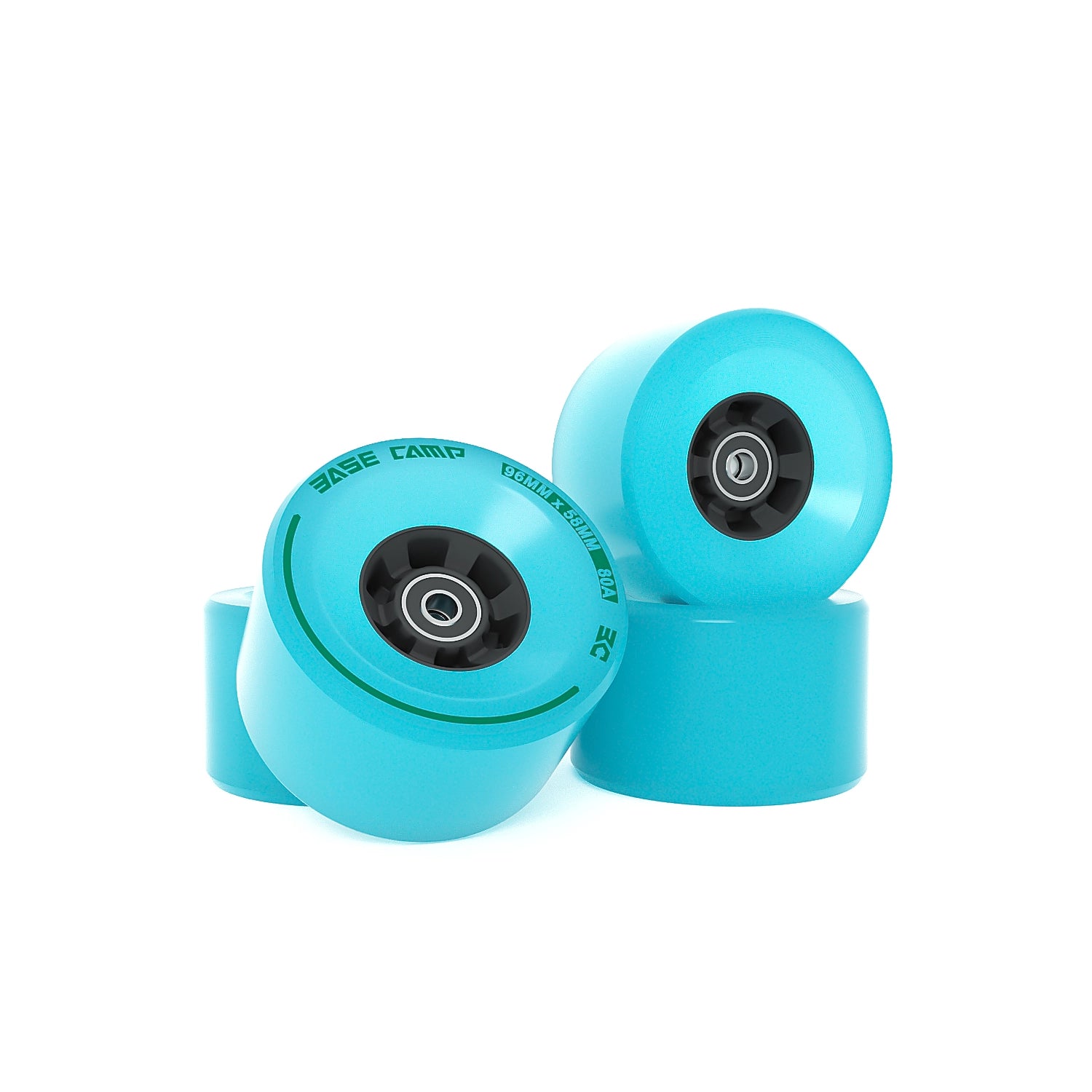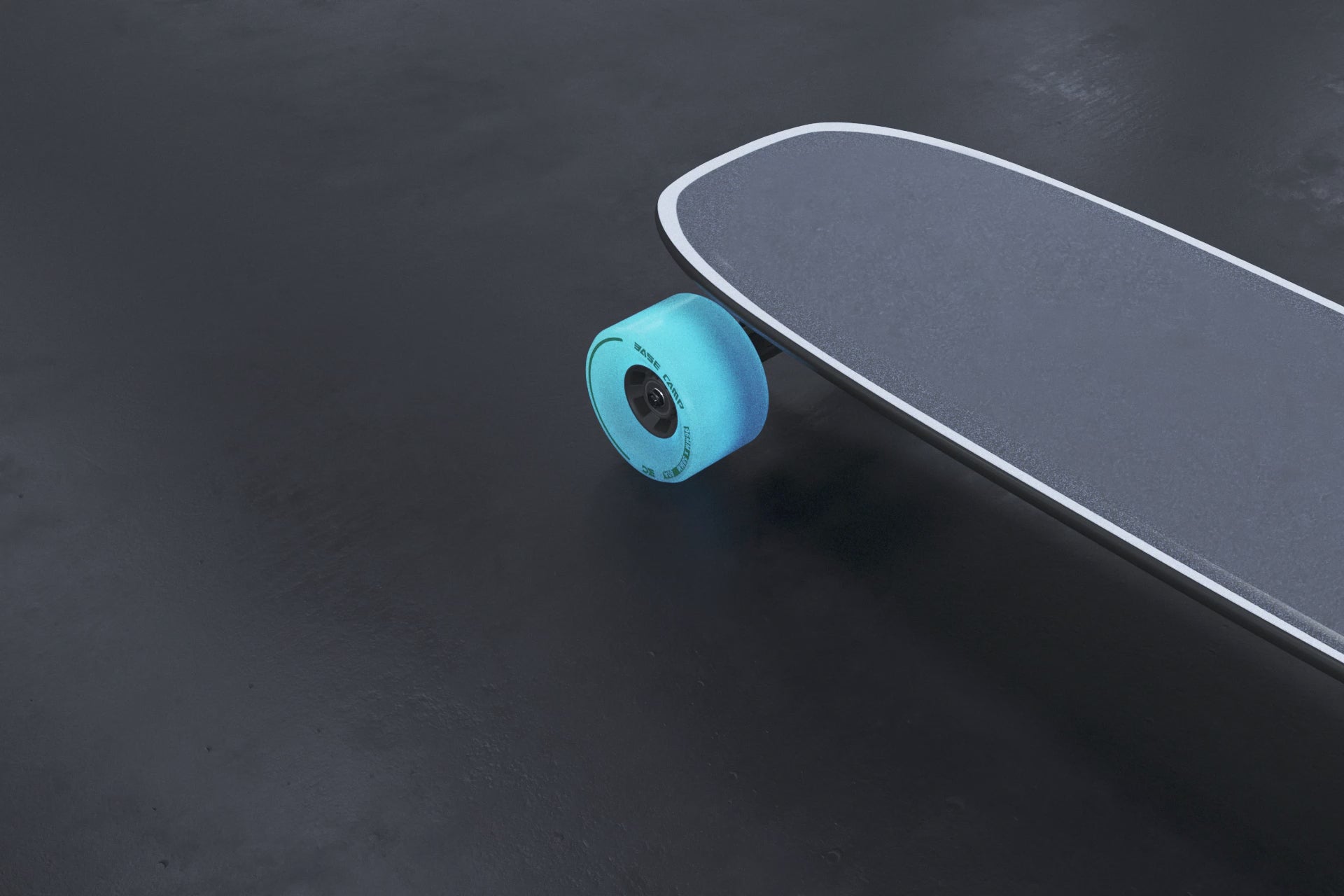 BASE CAMP® 96MM PU GLOW WHEELS
Our new type of wheels allow esk8 riders to be more visible to pedestrians and oncoming traffic. Scientific research shows that our brains respond to moving light 3 times faster than normal reaction time. That means you are MORE NOTICEABLE.

The Tech
A hybrid indoor/outdoor wheel that uses a magnetic floating spacer to power white LED lights embedded around the tire. All you have to do is roll and the spacers do the rest, lighting your wheels up as you skate!
More Noticeable
Easy Maintenance
No Batteries Needed
No Recharging Needed
---
100% Secure Checkout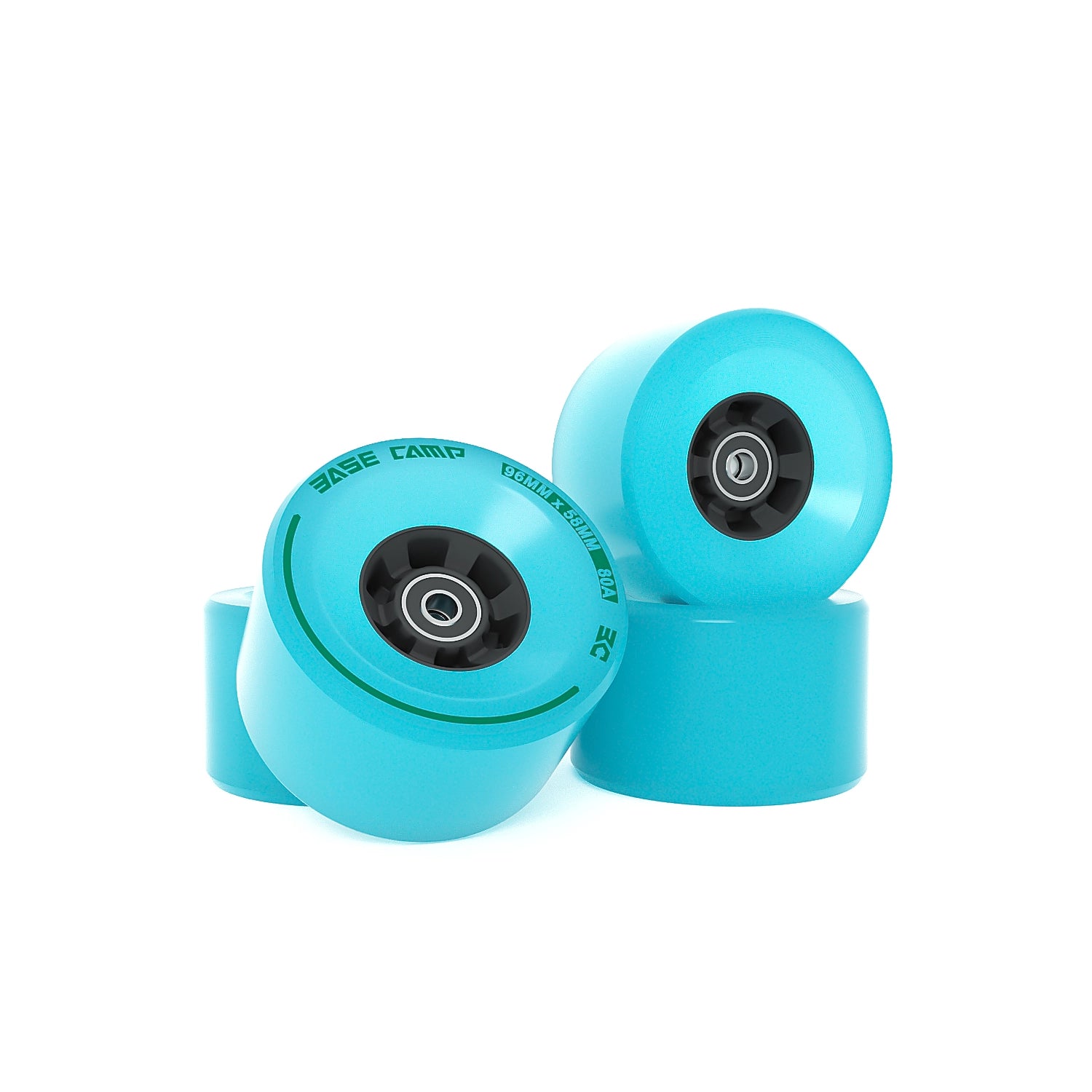 PACKAGE INCLUDES
4 Wheels, 8 Standard Bearings
FRIENDLY REMINDER
These glow wheels are suitable for you to use on other boards or our upcoming new electric skateboard with belt motors. It doesn't fit for F11 hub motor electric skateboard.
This product has no reviews yet.