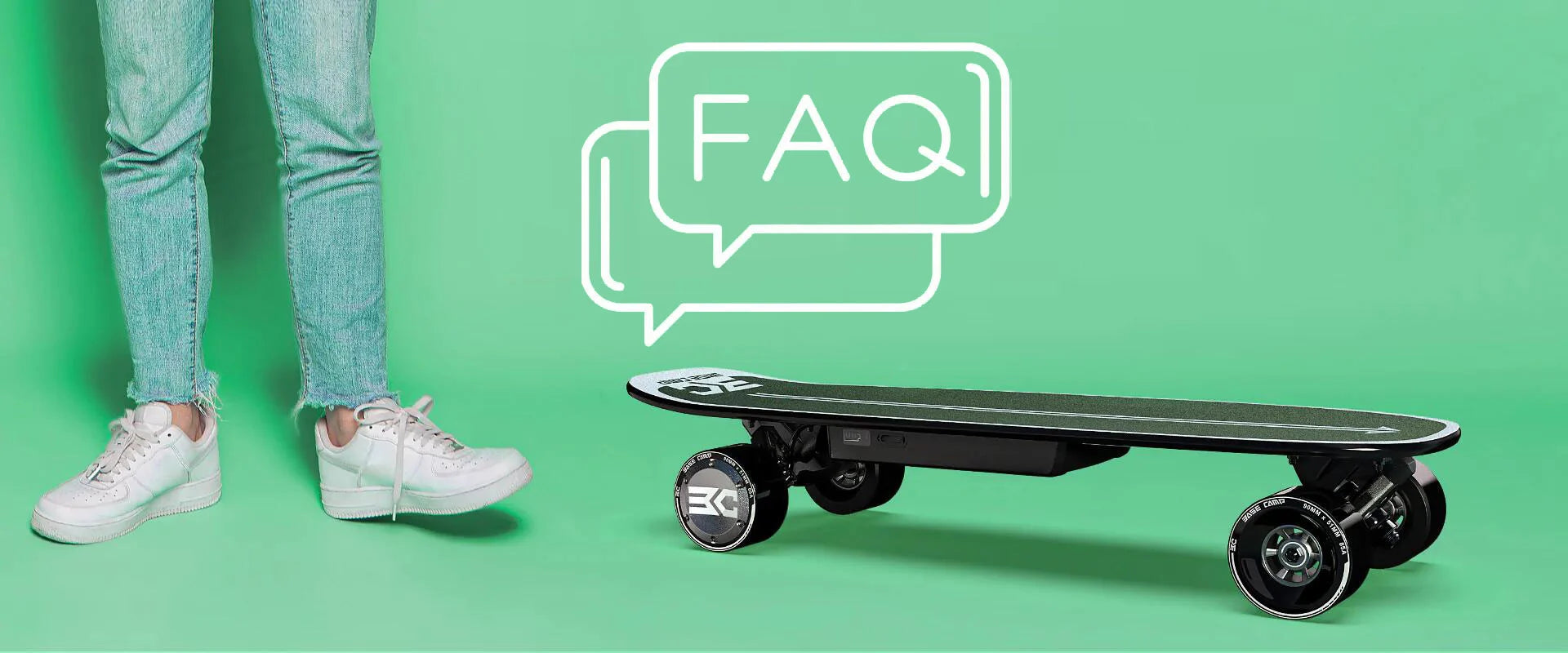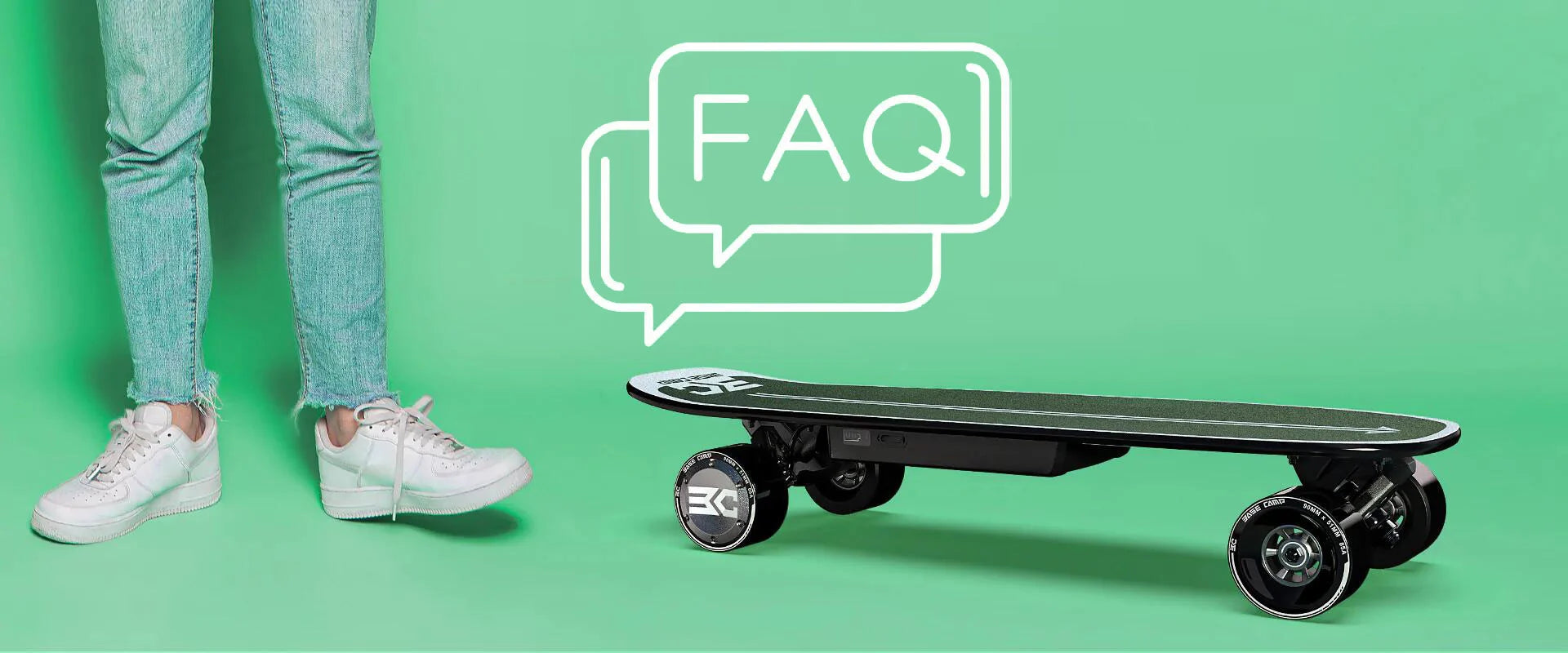 1. Can the battery/motor be replaced?

The motors and batteries can be replaced. Our battery life for our boards is 500 cycles. If you need to order and replace the new motors or batteries, just feel free to contact us at hello@basecampboards.com.

Few tips to maintain your board longer: 1. Always clean your bearings for the best roll and quietest/smoothest ride(including the bearing in the drive gear).2. Always check all screws/nuts throughout the skateboard are tight(truck, nuts, wheels nuts, etc.) 3. Keep the battery fully charged at ALL times. 5. Always store your board at room temperature(not in a hot car!) 6. Clean your board from dust and dirt so it looks and rides as new at all times. Use a damp & dry cloth to clean.
2. How do I store the board?

It is recommended to not let your battery drain less than 15-20%. Make sure to charge the lithium battery once every 3 months when not using it. 

Stop using the board with at low battery!
3. Local laws and regulations

Please check your local legal requirement for the electric vehicles and electric skateboards before you buy them and use them, the laws and regulations vary by country, state, or county.
4. How do I pair the remote with the board?
5. Where is your warehouse?

BASE CAMP was established in 2005 and registered in the United States on August 23, 2016.
We have 17 years of experience in the safety equipment industry. The first skateboard was born out of our founder's love of pursuing new things, and a chance encounter.
His disappointment with the actual riding experience of the electric skateboard on the market inspired him and the team to set out to design our own electric skateboard and launch our first skateboard F11 in 2022. BASE CAMP boards are made in China. The boards will be shipped from our warehouses in the US. 
6. Is my BASE CAMP Board waterproof?

Your BASE CAMP board is NOT waterproof, water-resistant level rated at IP54.

It can prevent sputtering water and dust under normal conditions. It's not recommended to ride in the rain, which is in danger, especially for accelerating, braking, or turning and potential damage to bearings and decks in the long term as well.
It is normal for the motor to heat up during use. It is necessary to clean the motor in time to make the motor ventilate smoothly. If they get really hot whilst riding, give them some time to cool down before restarting the board.
You can contact us through contact us! We will be happy to assist you.

Phone: +1 332 248 7971 (WhatsApp)
Our customer support is available: Monday – Friday 9 AM – 6:30 PM Saturday - Sunday 9 AM – 12 PM
Average Response in 24 Hours